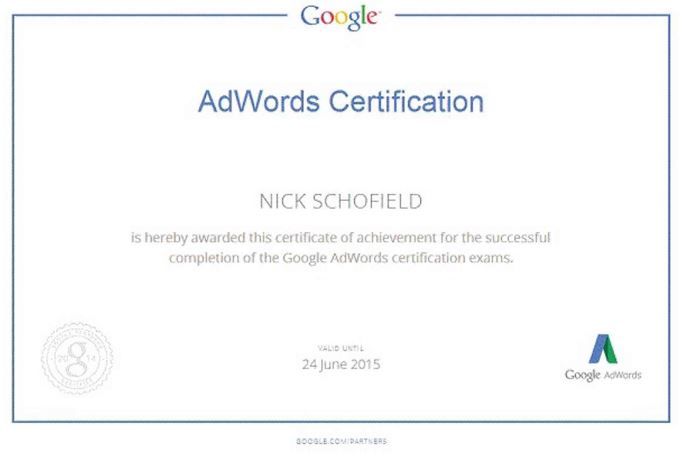 I'm a full time search and Paid Advertising expert.

I have been working in website promotion since 2006.


I have been Google Ads certified since 2014 and also a certified Microsoft Advertising Professional.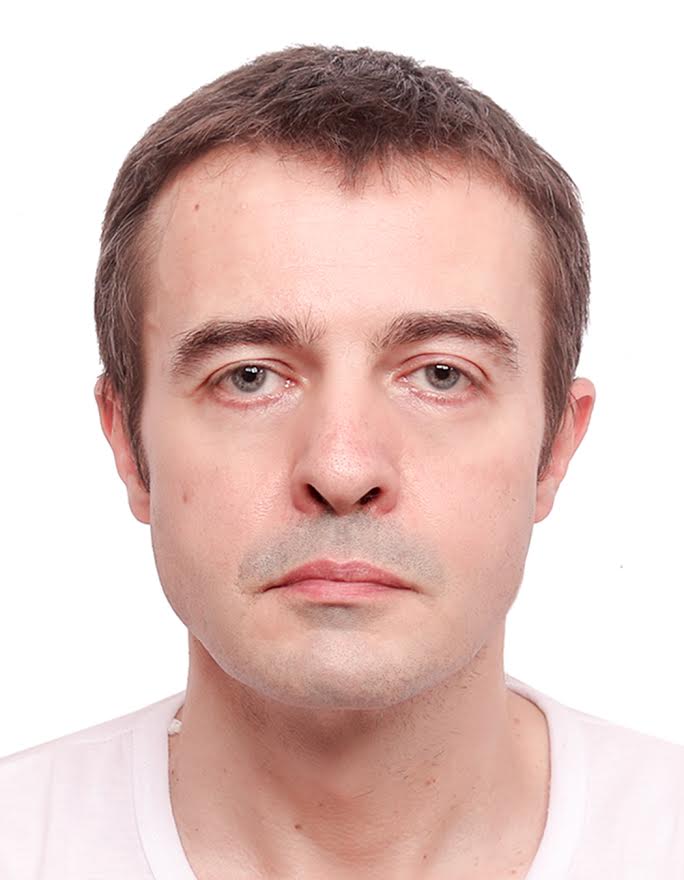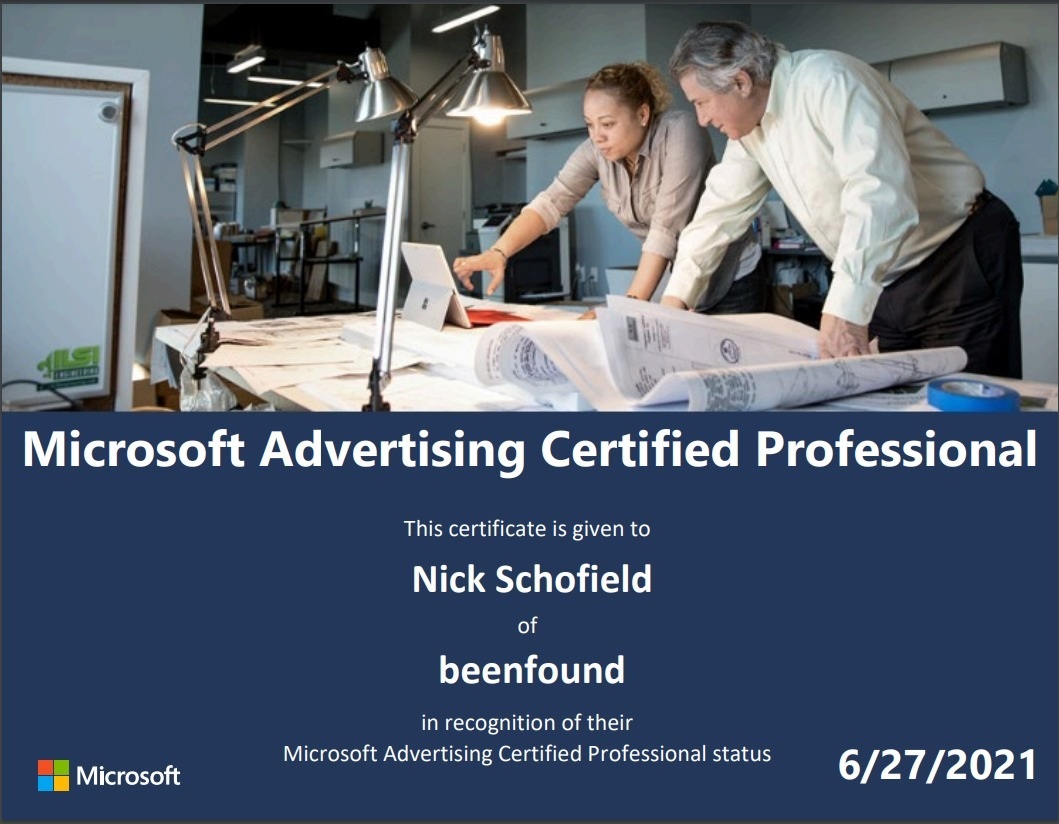 As well as Pay Per Click on Google and Microsoft (formerly known as Bing), I also have experience in Amazon ads, Facebook advertising and various other platforms.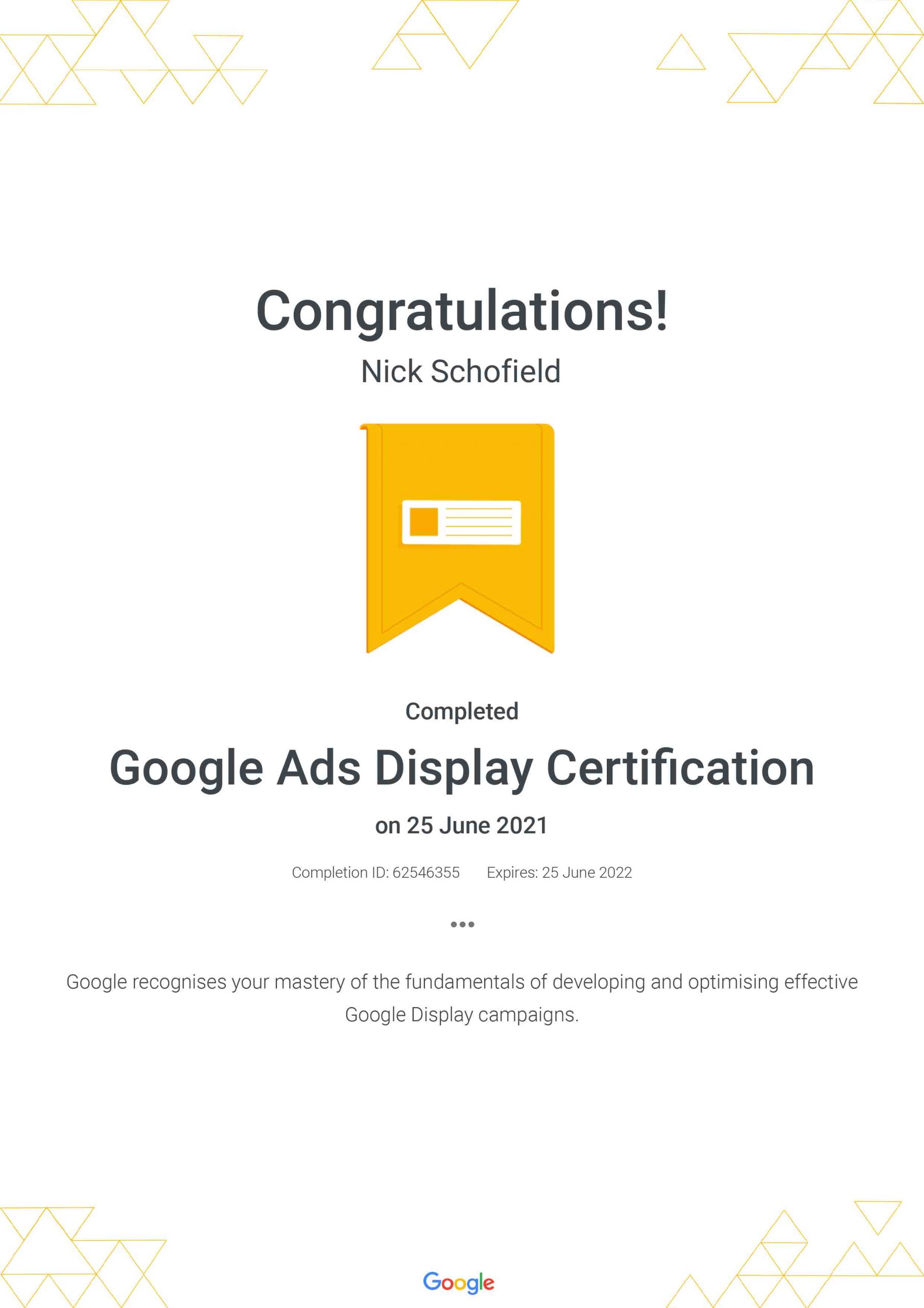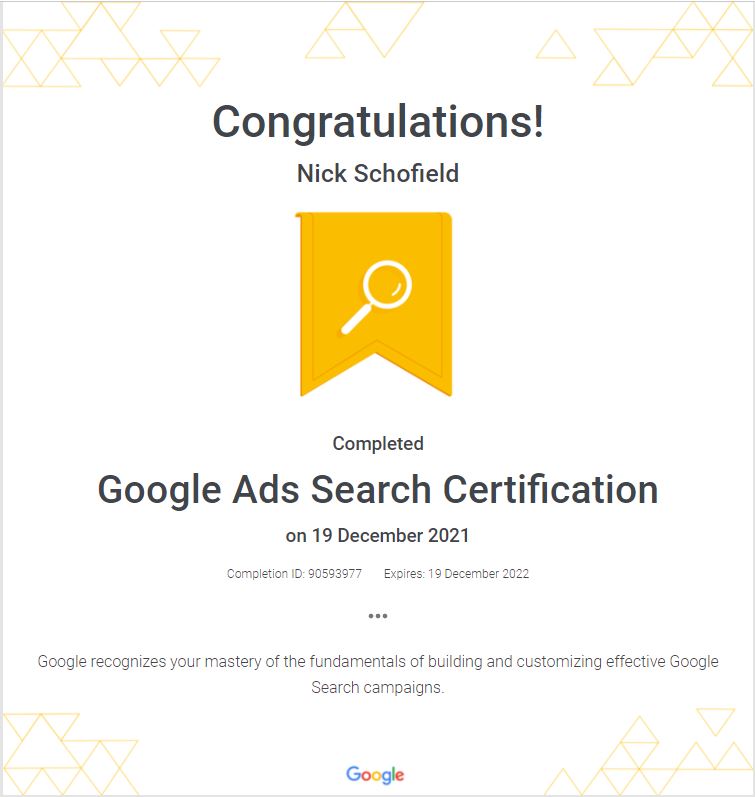 If you need help setting up a AdWords account, or need help with an existing one, feel free to contact me for a consultation.