Google My Business (GMB) is a service provided by Google for free. The results that appear from GMB can be a valuable addition to your standard search engine listing results.
Clients accounts that I have set up with GMB listing have been experiencing great results from the service. One of the best things about GMB listings, along with being free, is that people can click through to your business details with ease.
Of course, you can pay a web designer to set up your website to have clickable phone numbers and email address, but GMB listing allow this for free as well.
As well as allowing you to set up your business listings for free, Google will also send you information on how many people have visited your site, called you or looked at you map location each month. Its great to see how well your GMB listing is working.

One of the best ways to increase your ranking on GMB is to increase the flow of how customers contact you. I would help you to encourage customers to contact you via your GMB listing, and take care of the fully tested system of increasing your listings ranking.

Google My Business Report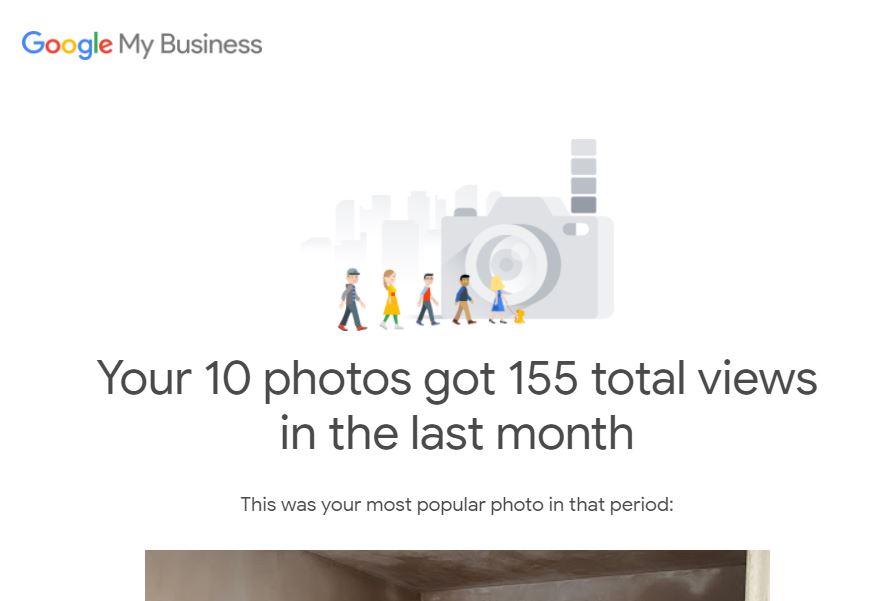 This is an example of a report of the GMB results Google sends you each month straight to your inbox. It provides much more information than just the number of photos viewed. All the visits to your site via your GMB listing are displayed, along with how many phone calls you received and how many visits were sent to your website.
GMB listing really helps with local SEO and increasing traffic to your site in general. The listing can also encourage trusted reviews into Google for your site, which will, in turn, increase your ranking.
I can set up a GMB listing for you if you don't have one, or improve the listing of a current one.

Contact me from Monday to Friday 9am to 5pm.
12b Lakeview, Furness Vale, High Peak, Derbyshire, SK23 7QD